How Does SERVPRO Remove Fire and Smoke Damage from Raleigh Homes?
5/5/2021 (Permalink)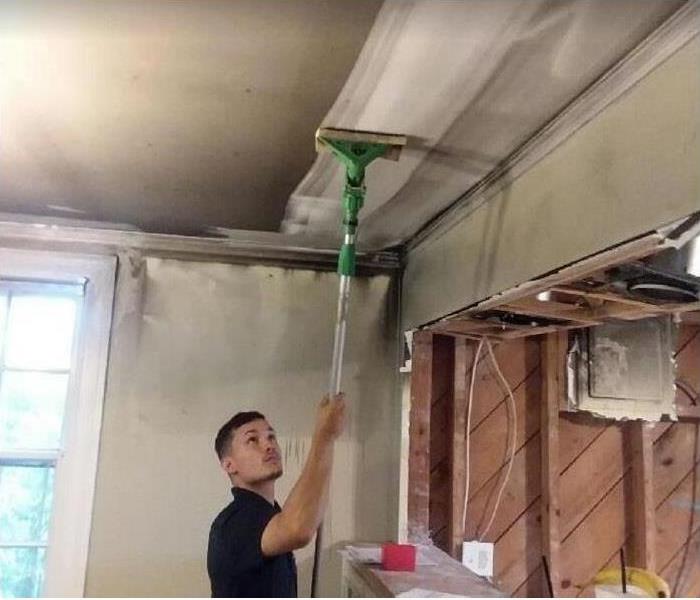 SERVPRO continually trains so that we always have the best industry practices at our disposal when restoring fire damaged homes.
Through Air Filtration and Surface Cleaning, we can Remove Smoke Damage from Raleigh's Properties
Removing circulating soot and smoke particles from the house can be one of the initial ways fire and smoke restoration get started in area homes. Air filtration improves indoor air quality and makes the environment safer to begin fire restoration efforts as soon as possible.

How is Smoke Damage on Surfaces Removed?

Fire and smoke restoration in Raleigh homes and businesses can also include the removal of soot from surfaces. Circulating smoke particles come to rest on building materials and contents, which can cause damage to these substrates after prolonged exposure. Loosening and removing these soils should be a top priority for our responding technicians, which involves multiple strategies designed with preserving the underlying material in mind. Some of these include:

Abrasive cleaning
Potent solvents
Soda blasting
Controlled demolition

As challenging as fire and smoke restoration can become, we have experienced technicians to help when you need it. You can rely on the fast response of our SERVPRO of Southeast Raleigh / Garner team by calling (919) 615-1179.